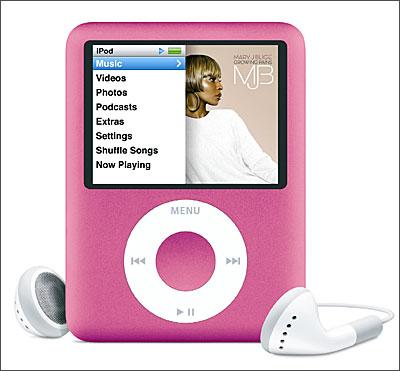 I put my Nano on shuffle and these are the 10 first gems that came up:
1) 321- Hedley
Love this band. They're Canadian and the lead singer Jacob was top two in Canadian Idol.
2) You Gotta Be- Des'ree
This is my funeral song. You heard.
3) Hairdresser on Fire- Morrissey
What can I say? Moz rules. Except when he's bashing (no pun intended) our seal hunt.
4) Humuhumunukunukuapua'a- from the High School Musical Soundtrack
Hee.


5) Until We Burn in The Sun- (The Kids Just Want A Love Song)- Bedouin Soundclash
Another awesome Canadian band. Great worldly sound.
6) Spiderwebs- No Doubt
Gwen before she got all Hollywood.
7) The Garden- Mirah
Okay. I'd like to say I discovered this cool, funky song on an eclectic college station. Truth is, a couple danced to it on So You Think You Can Dance.
8) Poison Arrow- ABC
Long live the 80s.
9) Spybreak (Short One)- Propellerheads
The one thing I understood about The Matrix was the music. Cooool.
10) Blasphemous Rumours- Depeche Mode
"You can never have enough 80s music on your mp3" is my motto.
kxx