But it's a holiday today and I really didn't want to spend the last day of the kids' summer vacation composing a compelling blog. So here for your perusal are my most and least favourite Emmy dresses.
Kelly Osbourne
I actually squealed out loud when I saw this dress. I love every single thing about it. Stunning, stunning, stunning.
Holly Burrell.
She's married to Ty Burrell from Modern Family. Girl, your husband is brilliant but your fashion sense is on life support. Scott and I were geekily giggling calling it the "Tribble Dress". It also reminds me of those tissue paper flowers kindergartners make for Mother's Day. Even Ty's suit needs help. And he's wearing brown shoes, people.
Brown shoes with a grey suit
. It's like they were disobedient toddlers who got into Mr. Dressup's
Tickle Trunk
. Oi.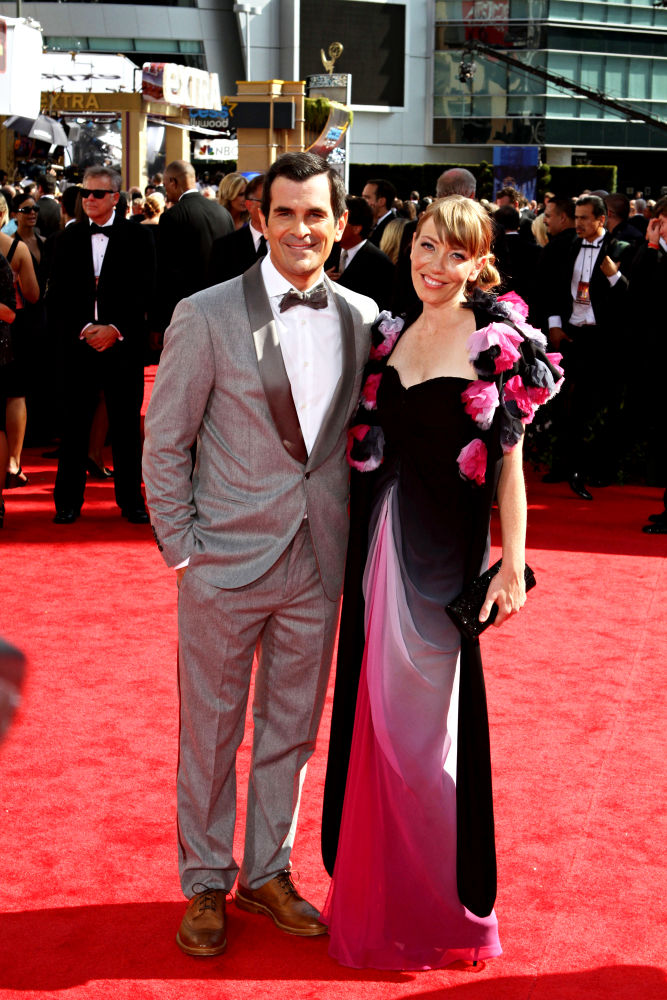 Happy Labour Day!
kxx